About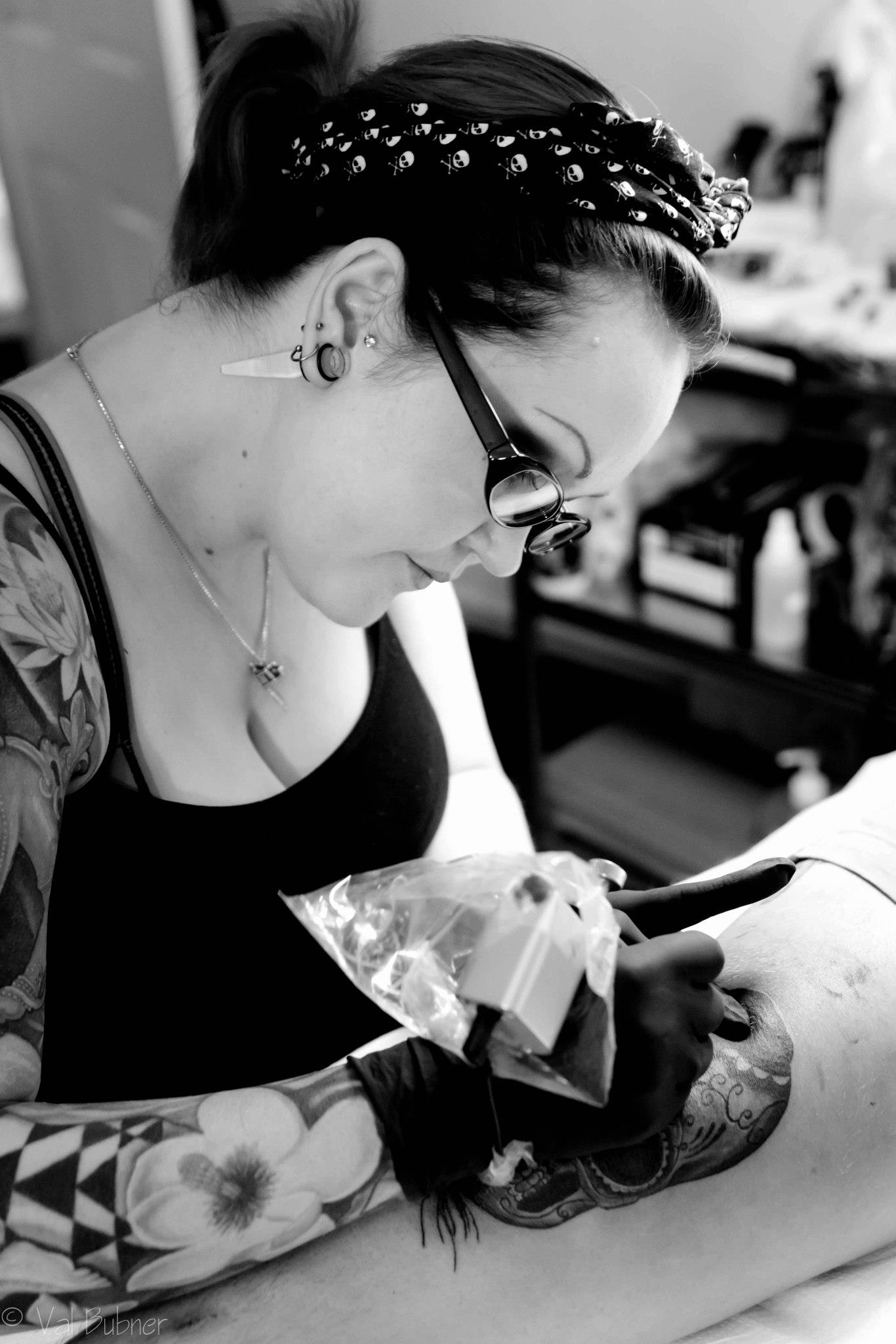 Vamp Body Art is committed to providing its clients with the highest level of service in all aspects of body artistry and beautification...

Proprietor and studio Principal, Roxanne Wade, is a fully qualified and experienced tattooist, piercer and micro-pigmentation therapist, undertaking her apprenticeship in tattoo and piercing with Marco Ventura and Fabz (Fabian De Gaillande) at Satisfaction Art Tattoo, Gold Coast (Queensland). Roxanne also undertook further formal training in cosmetic tattoo with the Australian Cosmetic Tattoo College.

She is a member of the Australian Tattooists Guild and former member of the Association of Cosmetic Tattoo Inc. and prides herself on staying up-to-date with the latest industry changes. She regularly undertakes additional training to further her skills in body art and skin science. She is also registered with NICNAS (Department of Health).
Roxanne's qualifications and accreditations include:
Maintain Infection Control Standards (HLTIN402B)
Design & Perform Cosmetic Tattooing (WRBSS505B)
Apply Knowledge of Skin Biology to Beauty Treatments (WRBCS305A)
Local Government registration and approval (Eastern Health Authority Inc.)
Advanced Eyeliner Techniques - 2015 - Training by Will Anthony (USA)
Advanced Certifiate in 3D Brow Feathering (Micro-blading) -2015 - Trained by Georgie Westley, Distinctive Features (Melb.)
A+Ocean Tattoo Lightening/ Removal Training - 2016 - Trained by Georgie Westley, Distinctive Features (Melb.)